Wild Goose Church
INTERNATIONAL
Tuesdays




Live Stream at 7 PM Eastern/6 PM Central (US)





All on Facebook & YouTube




(click Facebook or YouTube symbol below to subscribe)





Recordings will also be available within 24 hours
JOIN US FROM AROUND THE WORLD- LIVE!
Wild Goose Church International is a new, growing and developing worldwide virtual (online) faith group. We are a progressive, 21st Century congregation that seeks relevance, community, inclusivity, informed faith, justice, mercy, and - above all - radical and unconditional love. All means ALL!
WE ARE WORLDWIDE LIVE STREAMING



Tuesdays
7 PM EST/
6 PM CST
(US)
Wild Goose Church International is a progressive Christian virtual online group and a religious organization like no other. Our organizing pastor is the Rev. Bryan Demeritte, M.S., M.Div., and candidate for Ph.D. Please email him if you are interested in being part of our very first grassroots campaign for a progressive, inclusive and accepting Christian international virtual congregation. We are an OPEN & AFFIRMING church, a JUST PEACE church, and a WHOLE EARTH church.
call/text at +1.651.317.3471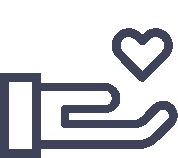 Please contact us if you'd like to know more about us!